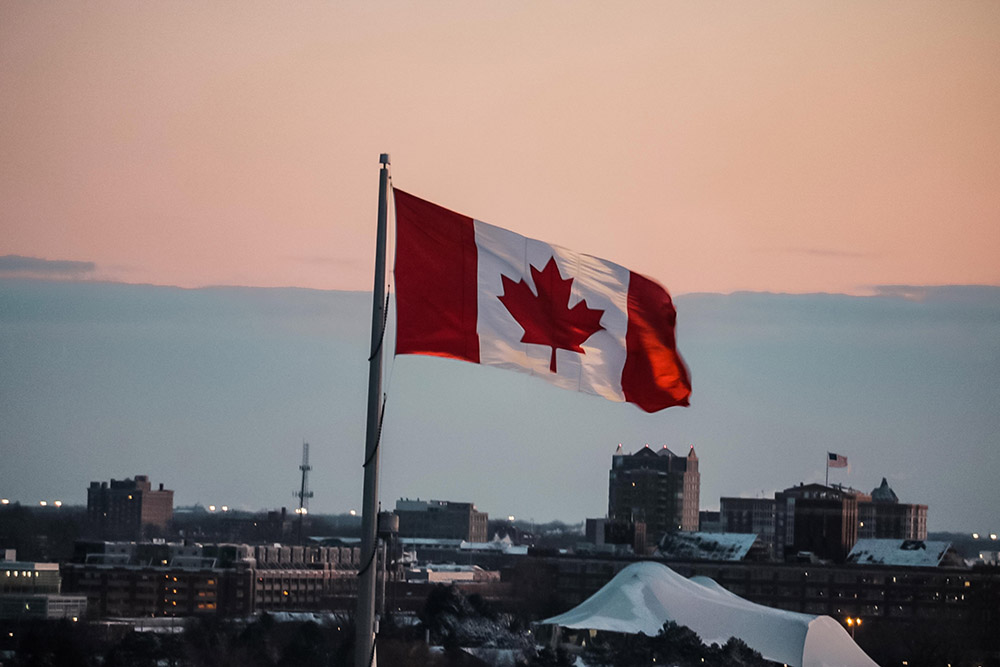 Everything About Upcoming Intakes in Canada For The Year 2022-2023
April 27, 2022
Everything About Upcoming Intakes in Canada For The Year 2022-2023
Canada has been one of the top destinations for studying and pursuing the major of your choice. Given the economy, education quality and the friendly lifestyle in the country, it gives the overseas students a warm welcome! Like the US, Canada also offers 3 different intakes to start with their courses sessions.
Now let us demystify the types of intakes in Canadian universities, the admission deadlines and the top[ universities that provide popular courses.
Popular Intakes in Canada
As mentioned above, the Canadian universities offer three different types of intakes as follows:
September or Fall Intake
January or Winter Intake
May or Summer Intake
Out of these, the fall intake is the most popular intake among overseas applicants. These intakes are period based on seasonal grounds, and the complete process of applying to these semesters take place within admission deadlines for each intake.
| | | |
| --- | --- | --- |
| Intake Type | Program | Tentative admission deadlines |
| September or Fall | Undergrad and Postgrad | December – March |
| January or Winter | Undergrad and Postgrad | September – November |
| May or Summer | Diploma | January – February |
September Intake in Canada
The September or the Fall intake is the most preferred semester in Canada. Generally, the application window opens in December and goes till March of the following year.
Most of the top universities open slots for their top and popular courses in this intake. Compared to other inputs, this September intake holds many universities that offer programs for international students.
Benefits of Fall Intake
Students get ample time and space to acclimatize themselves in the next six months.
Taking up program in this intake will keep students 4-5 months ahead of winter intake applications. So the competition will be fierce.
Students enrolled in the Fall Intake will have significant opportunity to internships and off-campus career opportunities.
Top Canadian universities that opens applications for the September intake
| | |
| --- | --- |
| University | Annual Tuition Fees |
| The University of Toronto | $58,160 |
| University of British Columbia | $56,541 |
| McGill University | $56,544 |
| University of Calgary | $40,103 |
| Niagara College | $17,215 |
| University of Alberta | $30,090 |
| University of Waterloo | $47,560 |
| University of Ottawa | $26,354 |
| Ryeson University | $38,457 |
How to apply for Fall Intake in Canadian Universities
Shortlist the universities you want to apply to by December
Crack the exams: Give your best in GRE/GMAT and IELTS/TOEFL tests and prepare your scorecards. Prepare and schedule the exams by January.
Now collect all the required documents along with your SOPs and portfolios. Start applying to the universities by March
Then complete the interview processes (if the university you have applied to conducts one) and present your accomplishments perfectly.
Once everything is set, apply for your visas by June or July. Complete the Visa interview.
Finally, arrange and organize your immigration documents within July or August. Then get ready to fly to start the first semester at your dream university this fall intake!
January intake in Canada
The January or the winter intake in Canada is the second most preferred semester for admissions in Canadian universities. Although the institutes offer fewer programs, the career opportunities, scholarships, and internship offers are more or less the same as the September intake.
Benefits of Winter intake in Canada
Class strength will be a little less, allowing you to interact with your faculty.
Competition based on application and admission in the top universities will still be high, which drives the applicants with more energy.
| | |
| --- | --- |
| University | Annual Tuition Fee |
| The University of Toronto | $58,160 |
| Carleton University | $42,873 |
| Queen's University | $27,513 |
| Lambton College | $25,340 |
| McGill University | $56,544 |
| Douglas College | $18,727 |
| University of Ottawa | $26,354 |
| Mount Saint Vincent University | $40,980 |
| Centennial College | $28,742 |
Steps to apply for winter intake in Canadian Universities
Don't waste any more time! Even if you have missed the fall intake, now is the time to make up for this! Start looking for the top universities offering programs for the winter intake.
Complete your GRE/GMAT or IELTS/TOEFL exams and keep your scorecards ready by October.
Then apply for the visas and be ready with the mandatory documents required to apply to Canadian universities by the end of October or mid-November
Finally, book your tickets and plan for your accommodation beforehand. Start your seamless journey to start your winter semester afresh!
May intake in Canada
The spring/summer intake is the final intake session of the academic year in Canadian universities. A very few universities offer this intake for fewer programs.
Mostly, diploma certifications and summer vocational programs are open for admissions during this semester.
Benefits of summer intake in Canada
First and foremost is the pleasant climatic condition of this season after harsh winter weather.
Secondly, you can do a few interesting short-term courses and use the meantime to apply to full-time classes for the upcoming intakes. This will give you another option for your next step in higher education or career path.
Top Universities that opens applications for the May intake in Canada
| | |
| --- | --- |
| University | Annual Tuition Fee |
| University of Waterloo | $47,560 |
| Reyson University | $38,457 |
| Northern College | $15,451 |
| Centennial College | $28,742 |
| Vancouver Community College | $19,900 |
Steps to apply for summer/spring intake in the Canadian universities
Shortlist the universities you want to apply to and ace the exams by the end of December.
After getting your test scores, start applying to the universities you have chosen. Meanwhile, prepare your SOPs and avail your LORs by the advent of Jan.
Once you get your admissions, apply for the visa and complete the interview process by February. When everything is set, all that remains for you is to get, set and fly!
MBA intakes in Canada
The MBA program is Canada's one of the most popular and most preferred programs to study. Thousands of applicants around the globe apply to pursue business administration and its diverse specializations in the top business schools of the country.
Given its demand, most universities offer September intake or January intake to pursue an MBA major. Now let us look at which top universities offer business programs during these intakes.
| | |
| --- | --- |
| University | Annual Tuition Fee |
| Rotman School of Management, University of Toronto | $58,160 |
| McGill University | $56,544 |
| Smith School of Business, Queen's University | $27,513 |
| Ivey Business School, Western University | $24,851 |
Documents Required For Canadian Universities
Your Complete Application Form
Application Fee
2-3 Sops
At least 3 LORs
Standardized test scores (GRE,GMAT,TOEFL,IELTS)
CV/Resume
High School or degree certificates
Also, don't forget to pack these during your departure
– Immigration Documents
– Visa
– Passport
– National Identity Proof
Pros and Cons of different intakes
| | | |
| --- | --- | --- |
| Intakes | Pros | Cons |
| September/Fall | Great weather conditions; A headspace to settle and start your semester; Abundant internship and scholarship opportunities. | Intense competition and highly-demanded programs will be open for admissions. Application crowd will be high. |
| January/Winter | Gives you a perfect chance to study and prepare for the visa, study permit and eligibility tests. | Harsh weather. Programs offered will be very few. |
| May/Spring (Summer) | Least intense competition. Very high chances of getting an admission. | Short-term and least preferred programs offered by the least number of universities. |
Wrapping it up!
So are you're ready to set your foot on Canadian soil? Then why wait? Connect with ODMIT today and get in touch with our experienced counselors to know in details about the universities in Canada and the programs offered!