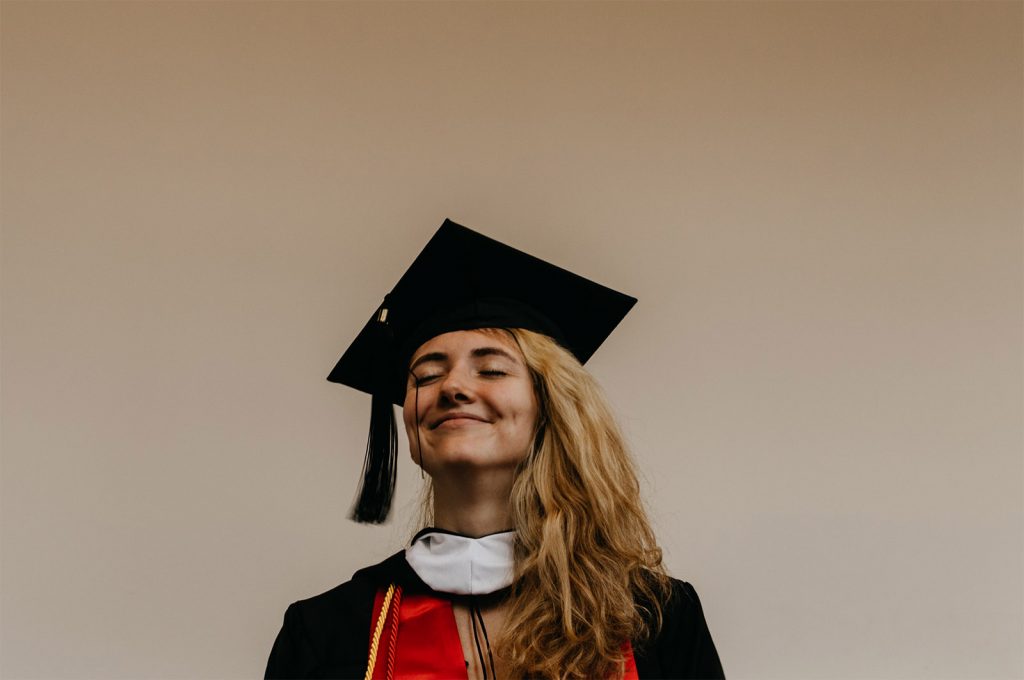 Top Countries To Study Abroad in 2022: Work Opportunities
While Studying Abroad As An International Student
April 28, 2022
Can you work while studying abroad? Well, the shortest answer is yes.
And, the best pat being finding a part time job while studying abroad is an invaluable way of digging into the local culture and earning some-much needed money.
Now the question arises, which countries I can work while studying abroad?
We've have done our research to provide you a rundown of the logistics and legalities of working in some of the most popular countries for study abroad.
Study in USA
The USA is a well-established country. The quality of education in the USA is one of the best in the world. Studying in USA is a dream for millions of students across the world. To study in the United States, you will require an F-1 visa, which is the one given to international students that will study a full-time program.
Top courses to study in USA
Business
Engineering
Computer Science and Information Technology
Pharmacy
Business Analytics and Data Science
Study and work in USA
F-1 visa gives the right to work on-Campus for a maximum of 20 hours per week during the study period and up to 40 hours per week during the vacations period. Working on-Campus means that the job must be done for the institution you study in, it is done inside or outside the institution.
Part-Time Work Opportunity in USA
In the United States, international students are allowed to work on-campus for maximum of 20 hours per week during the study periods as well as 40 hours per week during vacations when they received their F-1 Visa, which is the one granted to international students enrolled in full-time programs at language schools, high schools, universities, and other higher education institutions in that country. The F-1 Visa does not permit your work off-campus unless you request an off-campus Work Permit from the Immigration Services of the United States.
When you work on campus, you must work for the institution you attend, no matter if you
Study in UK
One of the most popular destinations for studying abroad is UK. The country boasts impressive high-quality universities, historical landmarks, multicultural communities, and ample work opportunities. There is a wide range of study program options:
Top courses to study in UK
Business and Management
Natural Science
Engineering
Medicine
Law
Study and work in UK
International students can work and study in UK if they have a Tier 4 student visa. This is the visa that is given to international students that are studying in the UK for six months or longer. The number of hours you will be able to work, which is a maximum of 10 or 20 hours per week during the study period, will depend on the type, of course, you will pursue. During the vacation period, all students with a work permit are allowed to work full time for up to 40 hours per week.
Part-Time Job Opportunities in UK
If you are planning to study in UK, remember that you can work a part-time job as a student if you are granted a Tier 4 Visa. Students from outside the UK may apply this visa if they will be studying for at least six months in the UK. You must also obtain a work permit in order to apply.
Your eligibility will depend on which institution you attend whether it is government funded, or whether it is capable of granting higher degrees. On your vacation, you may take up to 40 hours. You can also usually take up to 10 or 20 hours per week while you are enrolled in classes.
Study in Canada
Canada is a wonderful country with some much to offer for international students in the way of education. You can also take the benefit of the stay back option after the completion of your study program. The country makes it simple for foreign students hoping to stay and work in Canada after their studies. There are plenty of study program options.
Top courses to study in Canada
MBA
Medicine
Technology
Agriculture
Engineering
Media and Journalism
Study and Work in Canada
If a students wants to work while studying, they need full-time students at "a designated learning institution (DLI). They will be allowed to work for 20 hours per week. Additionally, a study permit that has a special mention of allowing them to work-off campus is required. Students also need to get a Social Security Number.
Part-Time Work Opportunities
International students who wish to work can work up to 20 hrs a week only if you have a Canadian Student Visa. Furthermore, universities also advice students on working hours based on the extent of the complexity of their field of discipline.
Needless to say, minimum wages differ from province to province. For example – on average there is a pay of $10 an hour in Ontario, whereas $14 on average in other provinces.
Study in Germany
Germany attracts students from different parts of the world with its beautiful castles, standard education and low tuition fees. You will also be able to apply for good number of scholarships if you have a good academic record. The degrees issued by German universities are widely recognized and respected all over the world.
Top Courses to study in Germany
Medicine and Dentistry
Law
Engineering
Computer Science
Natural Science
Business and Economics
Architecture
Study and work in Germany
After attending the permission to work from the Federal Employment Agency and the Foreigner's office, international students can work part time for 240 days per year and full time for 120 days.
Students can get jobs through students services, online job boards, the Federal Employment Agency university posting boards, etc. Most students find job as academic assistant, server, or as courier.
Part-Time Work Opportunities in Germany
If Germany is your desired study abroad country, the maximum number of days one can work per year is 120 for full time an 240 for half-time. In Germany, there is no minimum wage. However, most workers receive between 6 and 10 euros for each hour they work.
Study in New Zealand
New Zealand is a favourite among the best countries to study and work. The universities in New Zealand provides an excellent education. Applying for a student visa for New Zealand is not much complicated.
Top courses to study in New Zealand
Engineering
Medicine
Business Studies
Hospitality
IT and Computer Science
Nursing
Business management
Study and work in New Zealand
The country allows international students to work while studying as long as they have working rights on a student visa. You can work a maximum for 20 hours a week if you are studying in a full-time academic program for at least two years. You will also have the right to full-time during vacations and holidays. If you need to gain more work experience during your study program, they may receive permission to work for more hours a week.
Part-Time Work Opportunity in New Zealand
If you're a New Zealand student, you can work part-time for 20 hours per week if you are enrolled in a full-time course that meets the following criteria:
You are participating in an approved Tertiary Exchange Scheme and your course lasts at least one academic year.
You must have a score of at least 5.0 in IELTS
It is a course that is taken at a Tertiary Institution or private training institution to improve your English language skills.
An appropriate degree from your course qualifies you for a skilled migrant visa application in New Zealand.
The English Language course you have chosen lasts at least 14 weeks at a university.